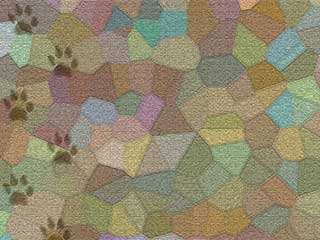 Owning a pet can be very rewarding but it can also be frustrating. When training your pet, it is important to conduct thorough carpet cleaning of any accident spots and ensure complete odor removal. Failing to do this can create confusion and have your pet believing that particular spot of the carpet is actually their toilet. Carpet cleaning Van Nuys advices their customers on this issue and has provided the best course of action for the problem.
Stain Removal:
If the area is still wet, use a thick pad of paper towels to soak up the liquid. Place newspaper over the top and stand on it for a minute or so. Remove these towels and replace with fresh papers to repeat the action. Use clean water to rinse the area and dry with a towel.
If the stain has set then you will need an extractor or wet vacuum to remove the scent. There are a number of bio degradable products which are excellent for neutralizing pet odor. Care must be taken on delicate coverings such as silk or wool rugs to ensure your chosen product is safe to be used. If the stain has soaked through into the padding of the flooring, it may be difficult to eliminate the traces of scent. This may require replacement of that particular area of padding to reduce the risk of re-staining.
The Importance of Re-training:
A pet's sense of smell is far more acute than a human's, so it is important to eliminate any odors. Once the odor has been eliminated, it is important to re-train the animal using positive reinforcement to encourage your pet to go in a designated area. This re-training is essential as it may be a little time consuming but can significantly reduce the risk of pet stains in the future.