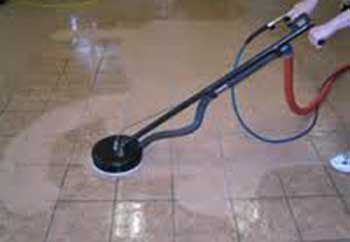 Tile Cleaning
Customer Issue: Heavy foot traffic and accidental spills left their mark on the tiles.
Our Solution: After we inspected the floor and decided on a suitable cleaning solution, we sprayed it onto the tiles and let it sit awhile. Next, we used a special brush to clean the grouting lines and went on to remove the loosened dirt. We used a hot water extractor system that sanitized the tiles and restored their original color. We concluded this project by drying and buffing the floor.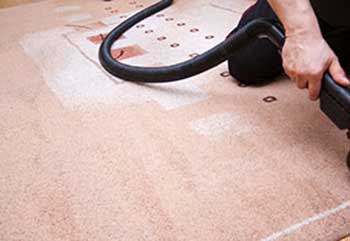 Rug Cleaning
Customer Issue: The area rug in our customer's home started looking dusty and dull.
Our Solution: We vacuumed the area to pick up the surface dirt. Then we applied a product that was perfect for the wool blend at hand all the while making sure not to over-wet the rug. After a certain amount of time passed, we removed the loosened dirt from deep within the rug by using an extractor wand. We also placed air movers to speed up the drying process.
Vanessa Martin
- Valley Glen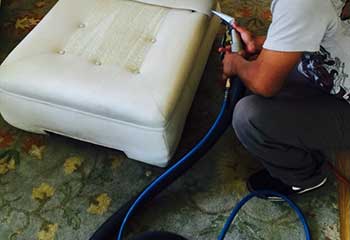 Furniture Cleaning
Customer Issue: After throwing a party for his friends, Mr. Fisher was left with stained furniture on his hands.
Our Solution: We discovered multiple stains on Mr. Fisher's dining chairs, as well as on the rest of his living room furniture. Having pretreated the stains, we let the solution sit for a while and then powered on our cleaning machine. We made sure to go over each and every inch of our customer's furniture with it and extract the water and loosened dirt. To prevent any future accidental spills from becoming permanent stains, we applied our fabric protector.
Timothy Fisher
- Van Nuys